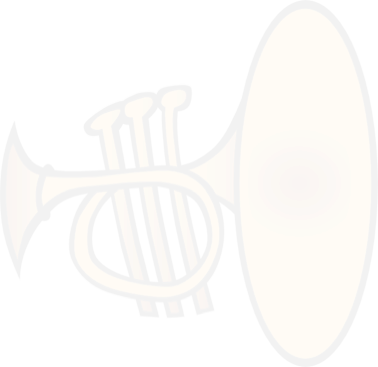 about Ivan Hunter
Musical Beginnings
Ivan Hunter has been actively involved in music since 1955.He started his musical career in Auckland, New Zealand, singing in the Friendly Road Choir which presented weekly radio broadcasts and regular concerts. He was cornet soloist in the NZ National Youth Brass Band, and later principal trumpet in the National Youth Orchestra. Appointed to the NZ National Brass Band in 1967, he was a solo cornet in the World Championship winning band in 1970. His early teachers included W L (Les) Francis and Lloyd Thorne.
Professional Years
He trained in electronics, toolmaking and metallurgy at the NZ Naval Research Laboratory then attended Auckland University where he studied composition and conducting, and was a member of the University of Auckland singers. After his studies he was appointed principal trumpet of the Symphonia of Auckland where he remained for 7 years. After leaving that orchestra he continued a busy free-lance playing career in New Zealand, Australia, Europe and USA. During his over 60 year playing career, he has been principal trumpet in symphony orchestras and stage shows, session musician for TV shows and studio recordings, toured with Opera and Ballet companies, played in Latin, Salsa and Funk bands, and has given numerous solo and ensemble performances in both classical and jazz styles.
Return to Avocational Music
Moving to New York in 2000, Ivan chose to return to avocational music and to use his extensive experience in both playing and teaching to assist community music ensembles. He has been writing about issues specific to recreational players for over 25 years.
Jaeger Trumpet
During this time in NY, Ivan revived his skills in engineering and physics to collaborate with the late Dr John Diamond in designing the Jaeger Trumpet. He has further developed the Jaeger trumpet design into a unique range of models.
Publications
Drawing on his vast musical knowledge and his passion for preserving and playing great music, Ivan compiled "Music 4 Fun", a collection of over 300 treble clef melodies dating from the year 1250 to the present day. He has also published "Trumpeting 4 Fun", a guide for players (and parents) and "My Friend the Trumpet", a collection of blog entries.
Life during Covid
Ivan posted a song each day on social media for 400 consecutive days during the Covid-19 shutdown, hoping that these would encourage people to continue making music in their homes and bring joy to others.
Nurturing the Legacy of Music
Ivan loves every opportunity to pass on his knowledge, whether by formal lessons or by osmosis, participating in musical ensembles. He regards his mission as "helping people turn notes into music".
New Beginnings
In September 2021 Ivan moved to Germany and is already heavily involved in Community Music making.