Mentoring the Recreational Player
1. Has your enjoyment decreased over time?
2. Are you frustrated with your playing deficiencies?
3. Are you wondering why you persevere?
4. Are you frustrated with only playing exercises rather than playing music?
5. Does it all seem like just too much and you are considering giving up?
6. Do you seek help but cannot commit to a weekly lesson schedule?
7. Have you lost the excitement you had at your very first lesson?
8. Do you have difficulty playing by ear? Check this out!
If your answer is "YES" to any of the these questions, you might like to consider one of our programs.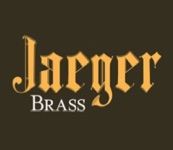 Trumpet4Fun gratefully acknowledges the support
of Reach Out Arts and Jaeger Brass.
Your donation is appreciated.